Glass has long been a favourite for house exterior and interior designs. They are stylish, beautiful and versatile, and can be used in the home to create a more bright and bold interior. Glass can be used for room dividers, contemporary glass walls, elegant small and large windows or sliding glass doors. Beautify your home with great applications of glass.
Kitchen Splashbacks
Splashbacks in the home make a bolder statement. They are heat and impact resistant and extremely easy to clean. Splashbacks can fade into the background and can provide the no-splashback look if installed well.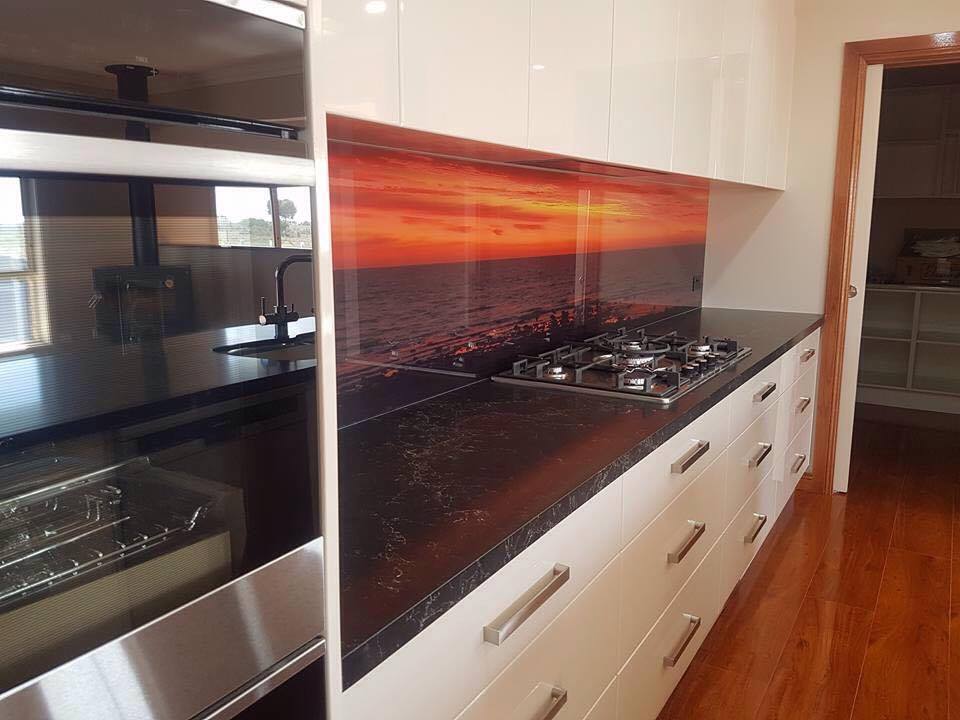 Kitchen splash backs are a best example of how kitchen planning and interior design have become a twist together. Raised from a purely practical role ? it is, after all, about keeping safe the walls from hob and sink splashes ? these days, the kitchen splash back is also more of a impression piece, sporting a new choice of luxurious materials along with the strength of some old favorites.Whatever you select, play to the material?s strength, adding a safety cover for less oily finishes and back lighting or down lighting to make the most of texture and nice stone patterns.
Pick a graphic picture or photo imaging on a splashback to make an impression. It is use to make a feature wall in a neutral theme kitchen plan and it will immediately create your sink area outstanding from the rest of your kitchen. Once installed and fasten, clean with regular household products. Make sure to regularly polished stone after cleaning to maintain the shine.
Make your splashback to create an impression that will stand out against a white scenery. Opt for a smooth glossy surface if you have a contemporary kitchen. Deal with?acrylic material that is consistent all over, UV resistant and available in a fine choice of colours. Make sure about colour. A splashback that looks great in a showroom many not looks the same under the lights you have at home, so ask for a sample to compare.
An elegant way to reflect light green color to your kitchen. Who said a kitchen should be neutral? A light green sleek glass splashback enhances a touch of fresh colour to this woody and white kitchen while sticking to the contemporary style of the worktop and units.Give your kitchen decent classic look with black. Opt for an almost classic combination of worktop, sink and splashback for a decent look, or choose a finish for a more stand out version. It simply create great impact on guests mind.If you thinking about installing
Kitchen splashbacks
feel free to contact us @ 83412355.