Beat the heat
Global warming is catching up and so is the heat in your home, and what beats the heat more than the thought of lying around in the water, let alone hit the pool and enliven your body?
---
Creative pool inspo!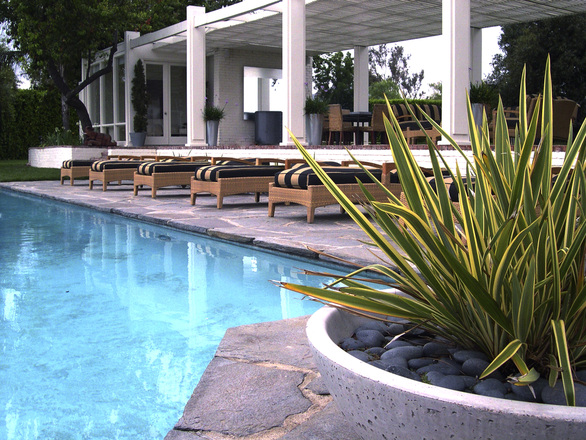 With the ever changing trends, modernization has taken over another new concept- Pool Fencing! It isn't just an aspect of modern infrastructure, pool fencing is now added to the regulations for pool safety and maintenance. Instead of the conventional fencing, one chooses to go for the glass structures. The idea is to put a transparent glass frame all around the boundary of your pool, at some few feet of distance and enjoy the hint of sheer elegance with your ?relaxation.
---
The added benefit
The structure not only provides refinement to your home but also inculcates a sense of privacy within the pool, without actually shutting the space off of the outside world. If there are toddlers, puppies or other pets you want to ensure stay away from the pool, then pool fencing is the solution you're looking for!
---
'Seaton Glass' pool fencing
We are a company which specializes in glass pool fencing in which?high quality rails, posts and spigots?are used.We only use Australian Standard Frameless Glass Pool fencing which complies with all relevant council and safety codes and is toughened to Australian Standards AS/NZS 2208:1996 & AS 1288-2006.
---
Redecorate your pool space with these extra features!
Along with the protection and safety that is added to the pool area in your home, building or hotels, there's an added advantage of a class-apart look and elegance in your space. It not only enhances the value of your space, but also commits to providing the classy edge that your place seeks for.Seaton Glass has a wide range of selection aspects- ranging from different rails, posts and spigot structures and colors to the design and structure of glass. They also provide leadlights and various glass designs for all you creative seekers out there.